7 Day Video Program Absolutely FREE **Start Learning Immediately**    *Your Beginner's Program automatically gets Read More ...

SpeedShifting™ is the new 5 minute technique to immediately remove blocks and barriers powerfully, so Read More ...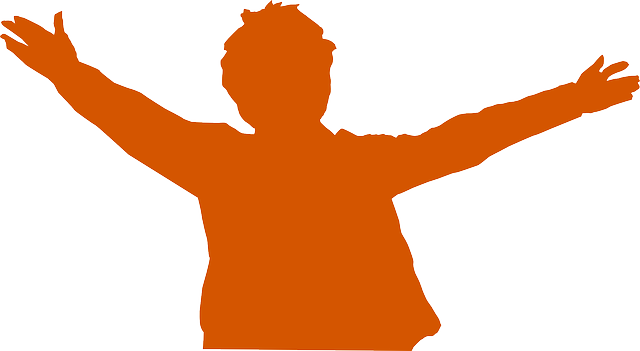 People hire personal trainers to get their body fit. You can hire a trainer for Read More ...
7 Day Video Program Absolutely FREE
**Start Learning Immediately** 
*Your Beginner's Program automatically gets you access to learning resources and email inspiration with your login.
What do you want? Do you know? What about your attitude to life? Would you say that your life has a theme that sounds like "never enough?" How about that nagging voice inside, saying it's too late, you're not good enough or not there yet? Does it stop you from believing that it's even possible anymore?
Get instant access. Once you complete your registration you will be redirected to your 7 Steps page to begin.

Your 7 Day Video program will be sent to your email inbox and you can watch at your own pace, or choose to fast-track through the videos.
Your Beginner's Program includes:
access to all Beginner's Program resources on site
 7 Day Video Program delivered to your Inbox
 a bonus video (watch for it! It's the KEY to SPEED)
 regular InspireMe-postcard to stay focused
 local live events notices from Lori Mitchell
 latest blog update for insights and examples
extra videos in download library
free audio downloads in library
options to upgrade to an

Advanced Program
Plus, don't miss free manifesting resources already on site:
Stay as long as you feel aligned with the messages; it's your choice how long you choose to hang out with the membership.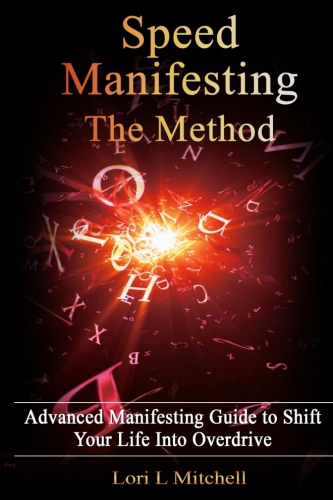 Your free Beginner's Program with the 7 day video course is a way of complementing the book SPEED Manifesting: The Method. The best way to get the most out of this free program is to purchase the book online here or in a bookstore.
Why is this program FREE?
This video course has consistent positive feedback and is valuable. It's free because it has become one of the many resources available to bring The Method of Speed Manifesting into your awareness and understanding. Lori Mitchell teaches and follows The Circulation Principle(Step 7) and starts circulation by gifting forward.
You may find that you want to more fully express yourself in the world out of the simple concepts, or you may want to explore Speed Manifesting deeper. You may even want to master Speed Manifesting™ as a daily practice until it becomes a habit and you manifest naturally & easily. Some people need to practice until their creative spark comes alight again and finally becomes tuned in.
Whichever way YOU choose to gift this knowledge forward, it will become a blessing to someone else through your success in life.
---
Our Manifesto:
Our commitment is to become enlightened, financially independent people who are successful in all areas of life. We live the life of our dreams with the support of loving people around us.

We give first and receive all that is offered to us. We serve and provide huge value to those around us. We thrive on excellence, abundance and…         read full manifesto here…
---
CLICK here to JOIN NOW to get instant access to your free resources…
---
What people are saying about SPEED Manifesting™
"Lori, I think your distinction between gratitude and appreciation is very helpful. I have often struggled with the concept of 'feeling gratitude'; consequently, I find it hard to engage emotionally with 'gratitude-feeling grateful.' Most personal development persons speak of listing things to be grateful for, usually as the last thing to do before going to sleep at night. Frankly, I have not found this exercise useful. However, when I think in terms of appreciating things in my life, the concept becomes clearer and easier to practice. Appreciation, to me, is a dynamic present-tense exercise that I can do throughout my day. Making gratitude lists is a static, past tense activity. Thank you for your insight. The concept of assumptive action is very provocative! Acting as if you already had the manifestation is difficult for me and I assume it's difficult for other people. I compare assumptive action to 'being' instead of just 'doing'. By thinking "assumptively" we are forced to look at the consequences (both desired and undesired) of our actions. If we start taking assumptive action, we might actually do better at orderly and intuitive actions." ~Jim
"Hi Lori, thank you very much for your videos.. I have followed Abraham for a number of years which I am grateful for. I am able to understand the meaning of speed manifesting more clearly because you just have that certain way of explaining everything…I am still reading your book, and watch what I am always thinking. Will email you further into the book with more good news. I thank you so much for opening my heart and eyes. Abundance, love and light to you." ~Carol
"Dear Mrs. Lori, Praise God and thank you very much, that unintentionally I know you and SPEED Manifesting. Why? I come from Christopherus, a non profit and Christian foundation in Indonesia. One of our ministry is making movies in VCD/DVD, and shortly we will start our Media Broadcast school. So we can use your advice to enhance our curriculum. I like your words: 'Step out by faith.' Sincerely"~Andreas Christanday (founder)
"Thank you so much Lori for your fantastic step by step process. I love it! Because it's very clear and very easy to follow with deeply touched at heart. Once I now know how to stop and listen quietly inside my thought and asking myself what I truly really want? This step one has playing a major part to sort out what I truly wanted and unwanted. And now I put them into two different boxes. I now choose to focus on ONLY wanted box that I want to have in my life. Your step by step process is a blessed! Million thanks Lori!" ~Lisa
"Dear Lori, First of all thank you very much for sending the videos. I was utterly amazed, when discovering your teaching videos on youtube. I honestly do not know, how I came across them. I have watched all 7, plus the bonus video. What I discovered was, that your teachings are basicially the biblical principles Jeus teaches. I have applied them for quite some time, in fact, about three years. I was standing on, and believing the words Jesus said in Mark 11:23-24. However, there was one vital ingredient missing, and I was struggling with this point for quite some time. Whatsoever you pray for believe that you have received them, and you shall have them. Your videos unlocked that vital part all over sudden in me. The same goes for the gratitude, appreciation in part three. I could see now, how God had blessed me continually over the years, but I did not really see, what I already had. Now I am in the position, wher I have great, great expectenciés and unspekable joy in me about the things coming towards me. Once again, BIG THANKS! Yours" ~ Frank (Germany)
"Hi Lori Thanks so much for the valuable information in all of these videos. I have your ebook so will be studying this over the next week too! I am really inspired to take action towards these steps, you have explained them in a way that I haven't been able to grasp before, but now it seems so clear! I have done a mind movie every year with my intentions, but now I have also created a vision book. I bought a beautiful notebook that looks like it is covered in jewels, and have put many manifesting pictures and statements in it. I have a page in it that has a picture of a treasure chest and put pictures of what I want to manifest between its pages, and then I sleep with it under my pillow. I feel it connects me to the magic of the universe, so thanks so much for the inspiration!" ~Estelle
"Dear Lori, Thank you so much for you wonderful course. It has really changed my approach to life! One of the most powerful things I heard you say at the Women's International Day was: 'It is NEVER too late.' For me that was amazing stuff. I think that little voice on my shoulder was constantly nagging at me that at my age it was too late. I can now put that little man to sleep. This latest video has opened up my world even further as has the other videos. Thank you so much you have opened up my mind, my heart and my world. Blessings and Abundance to you dear Lori. " ~Deirdra
Hi Lori, Thank you so much for your generosity in putting these FREE! videos out. They're not just fluff and filler like so many out there which don't tell you anything until you buy their product. Not everyone can buy them at the time. And the transcripts are invaluable as well. Thank you!" ~Monique
"Hi Lori, You are Awesome! Your clarity, your wisdom, and you peacefulness has been a great blessing to me. I enjoy and look forward to these late night videos that I practice before I go to sleep. Thank You!" ~Gwyn
"Hi Lori, thanks so much for the 7 steps. I too love that they are brief and very clear. I have listened to some of your other material and it also resonates with me. I will be doing plenty of practice. Thank you for the bonus video in anticipation. With Regards," ~Natasha
"Hi Lori, Your inspirational videos are an amazing follow up to your book which I have read also, passed on from a dear friend. Like you, she has come into my life on my journey to my new life, a new way of thinking, feeling and creating! I have just manifested a teaching position, full time which I have longed for for a few months. I felt it, beleived it, visualised it, was grateful for it previous, and have acheived an amazing position that is set to challenge and enrich my life. Thank you Lori, and look forward to listening to more in the future. Full of abundance," ~Disa
"Hi Lori, Thanks for your great videos & the wonderful teacher you are! Yes, I find that gratitude is the key for me. Being grateful for the small things. When I express my sincere gratitude for what ever it is that I have received, or for my environment, my level of appreciation is elevated instead of taking things for granted! We say Grace for our meals but we'd we've never given thanks for the water or beverages we drink, 'till now. Giving thanks for the simple things in life: the fresh air we breath, the whole body in which we live & appreciation for each other!I appreciate you Lori & give thanks for your message:-) With gratitude" ~Connie
"Hi Lori, Thanks for the video and I will finish the ebook today. It's really marvelous, thank you again. I not only know very specifically what I want, but I say it out loud every day as if I already have it and also mentally. I have it written down, as well as exactly what I'm going to do with it when it arrives. It feels very good to be in this place and for the first time in my life, it feels attainable and real as opposed to a mere unrealistic or unattainable wish or dream that I used to have. I'm looking forward to the next video." ~Marina
"Thanks Lori, I truely appreciate your style of teaching and the obvious joy you feel and show when interacting with others. Thank you these videos. Cheers" ~Jan-Marie
"THANKYOU!! Through your daily exercises/videos, I was able to manifest a desire I had and that renewed my faith in the law of attraction. Now I am keen on manifesting more and more. Thank you so much Lori." ~Katryna
"Blessings to you Lori for your wonderful teaching & mentoring & brilliant Speed Manifesting Program. I have heartfelt Gratitude to the Universe for bringing you into my life,especially right now at this moment in time. Warmest Regards" ~Diana
"Thank you Lori for these short videos. They are great reminders. I have manifested many wonderful things and experiences in my life. I also have struggled with the manifesting process at times. Your clear and short videos are well done. I will be listening to them again and sharing with others. Now it is time to practice, practice, practice. The process never ends. Thanks," ~Bonnie
Back to TOP of page
Scroll Up