If you've ever thought about learning while you cruise in luxury and fun, then I highly recommend coming along to one of P&O's Lifestyle Seabreak 3 day events.
I am so excited and happy to be asked back again to speak this coming weekend as we cruise out of Brisbane and sail around the sea for 3 days. I will be giving two talks, "Speed Manifesting – 7 Steps to Your Dream Life" and "Out of Beliefs and Into Possibilities."
My lectures are free, sponsored by P&O and for a future event you could choose to make your bookings direct online or with your travel agent. The SeaBreaks are a way to relax and take classes in all sorts of styles; wine tastings, fitness, well being and personal development.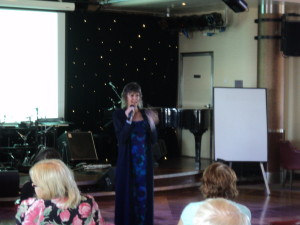 I would love to have you join me on one of the future cruises. I will keep you posted when I get notice of the next one. It could be out of Sydney or Brisbane. What fun we could get up to together!
Oh, and by the way, I will be offline completely while I am out to sea this weekend, so please wait for me for a couple days, ok? It is so rare that I am out of touch. Be back on Tuesday 13th May. See you soon.
Here is a pdf of the Lifestyle Program Presentations for this cruise.
Abundance,
Speedmanifesting