It's true. I try to be authentic and transparent with you. But over the last year, I had my reasons to keep this BIG personal secret from you. Now it's finally the time to tell you.
First, I will explain why I chose to hold back on you. My youngest son is about to turn 18. He has intellectual impairments, and he has been in his own residential care for the last three years (I explained my family's journey on this in the back of my book Speed Manifesting in the "Values" section). He is about to move into his adult residence and we held back telling him, waiting for him to settle before we explained. However, that move was delayed for many months.
I felt that it wasn't right to share this very personal situation with you until my own son knew, of course (though, you know that I am very willing to share my own journey with you, as long as it doesn't interfere with other peoples' privacy, especially my own family).
And, I prefer to share my "after stories" not my "during stories" so I can give you my hindsight and insights about what to do when things go haywire in our lives plus how to move through the circumstances quickly and get back on track.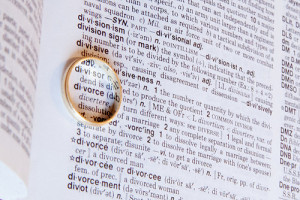 There it is. YES, after 27 years and my only marriage, I am going through separation and divorce. Yes, we had an amazing story of our holiday romance; I crossed the ocean for this man; I left everything I knew to be with him; he took me into his New Zealand family and ALWAYS provided consistently for us; we had 2 children, 3 careers and 4 homes together. We traveled extensively; we even moved countries together and started again. Yes, I loved him deeply – and was absolutely In Love with him almost continually throughout those three decades. No, neither of us ever made the most damaging relationship mistakes: no cheating, no lying, no stealing, no abusing each other (well, we both unknowingly have dished out/received some mutual mental abuse – that's what happens when two very different people, with very different values keep trying to make it work.)
We are both happy to complete this. It is going well as we untangle our lives and finances. But I can see why it lasted so unreasonably long, for such a mismatch. And why I was so committed to the relationship for so long. If you are interested in my analysis and pointers for a great relationship, keep in touch. That will be coming to a very committed inner-circle of my closest readers. If you count yourself in that group, then you'll be hearing more from me.
In the meantime, it's a New YEAR, and I am so ready to start again. This is exactly why I created and documented the Speed Manifesting Method – so I could get back on track no matter what life throws at me. I am about to rock The Method full on, as I create a new season of life for myself.
Would you like to watch me demonstrate The Method and walk beside me, participating together in probably the most powerful 28 Day Challenge Group you'll ever have?
You. Are. Invited.
Starting 16th of January, it's available to you from wherever you live on the planet.
This will be transformational for all of us participating because of the group dynamic, shared mind and accountability extraordinaire. I am offering it affordably, since we can share the resources and use the technology smartly.
Come play. Be committed. Watch The Method work for you as never before. I am excited. How about you?
Click here to go to the 28 Day Challenge page and find out how to get started.
I appreciate you.
Abundant love, Lori

p.s. if you have burning questions, you know you can message me. Answering your questions and guiding you to living a more expanded life is what I came here to do.