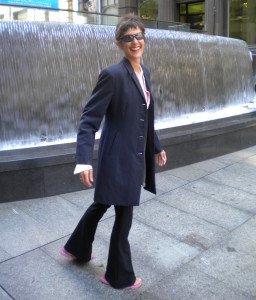 With a successful career in the computer industry, a long term marriage, happy children and a great level of fitness and vitality, Lori got caught up in the Rat Race and lost track of the true formula for wealth. She thought that hard work and knowledge was the cause of her growing accomplishments. In 2003 when all her strategies stopped working she began a journey. At first she only knew it as pain, frustration and confusion, because it seemed that her life and finances were going backwards. She watched her cash savings disappear, then still in hope that things would get better she borrowed $20,000 more on her mortgage. As that money slowly dwindled away without reprieve, she kept working harder, trying to figure out how to get back the success that once came so easily to her. Finally, it was all gone; no cash, no credit left. Already indebted to family, she was at her lowest.
Then she came across some wisdom that gave her the final key she needed to put it all together. Within one hour she was manifesting fast and that fateful hour began a new life; she began to move toward her dreams and everything began to happen quickly. In a few months she went from debts of over $200,000 to being mortgage free and living in the place of her dreams.
SPEED Manifesting™ is based on years of research and feedback on starting again, manifesting fast prosperity, creating abundance and understanding more than "The Secret" and the Law of Attraction. It is a tried, tested and proven way to quickly and continually create and manifest the life of your dreams.
SPEED Manifesting™ is for individuals committed to personal development and world change in a personal way. Lori works with people who seem to know a lot about the Universal Laws and personal development but are ready to turn their life around quickly and create their life actively with this powerful but logical method to access the magic of manifestation.
She teaches from a foundation of balance as she shows them how to always be walking toward their dreams as they expand life in 4 areas: money, nature, relationships and self-love.
Lori is willing to go to what people call negative thinking and be truthful by embracing and observing what's missing and re-label it as a "Gap" rather than "Lack". She has a method of The Creative Process that goes along with Universal Laws and is getting great results for people in at least 14 countries (so far).
In Speed Manifesting™ she shows people the difference between their accelerator pedal (The 7 steps of the creative process to manifesting) and their brake pedal (Beliefs). She helps them to accept that their Beliefs are useful, but not true, unless they say so. Then she teaches them a way of imagining their self-view that transcends the linear time concept, so they can heal the past, enliven the present and open up new futures.
Her books are on http://www.lulu.
com/spotlight/speedmanifesting
Connect with her on facebook and youtube, or just search "speedmanifesting" and browse the various sites available.
#speedmanifesting #speedshifting
---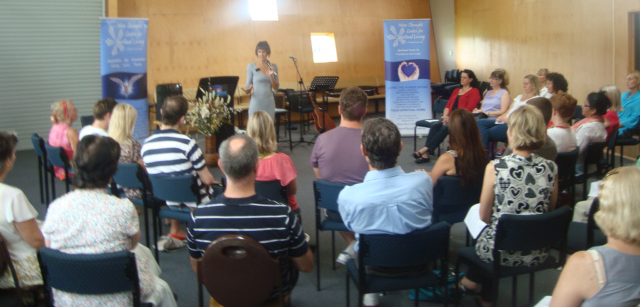 Speaking
As a business and inspirational speaker Lori is an expert on balancing the New Thought ideology with practical strategies and useful understanding. She is a grounded, interesting professional who can clearly speak to any audience about the power of creating life from our thoughts.
She has a way of translating Universal Laws, the Law of Attraction and The Secret so anyone can understand and apply.
With a 20 year career in the IT industry with companies such as ComputerLand New Zealand and Sovereign Financial Services she has successfully mastered the skill of turning complex concepts into simple useable knowledge. Since 2007 she has focused on personal growth and manifesting and has worked with clients and participants, empowering them to take their lives and goals to a new level of manifesting fast.
She currently offers personal growth training to professionals and committed individuals to learn how life really works and how human beings are designed to get better results in career, money, relationships and personal confidence.
Lori is the author of a powerful book on creating called "SPEED Manifesting" and she teaches the SPEED Manifesting(TM) Method, showing how easy it is to allow life to deliver what you want, once you know and "ask" for it. Her radio show is available on iTunes and BlogTalkRadio where she discusses manifesting and beliefs concepts to engage her audience of listeners.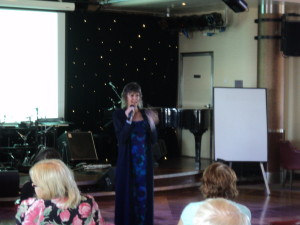 Her speaking style is open and conversational, with stories and analogies to illustrate the concepts she shares. This allows the audience to stay engaged and feel connected while they are learning. She has lived in Australia and NZ since 1988 and originally was born in Detroit and raised in Toronto, Canada. With a multicultural perspective and a unique viewpoint on the fluidity of beliefs Lori shows how to recharge your life. She now lives on the Gold Coast and has two grown sons. She enjoys the beach lifestyle as she shares this very effective method with people around the world.
Topics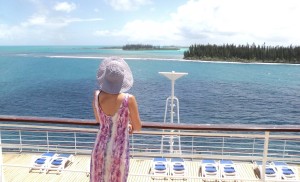 Lori is a CTM Toastmaster and member of National Speaker's Association of Australia. She can speak around the following 30-60 minute topics, and can tailor these to suit your business needs:
The Power and Limitations of Beliefs
Why the World Needs to Agree on New Beliefs
7 Steps to Manifesting a new direction
You Are the Obstacle!
Deliberate Thinking to Create Results You Expect
Taking Action 3 Ways
Your Invisible Superpower: Imagination
Activating Gratitude to Connect to Source
Thoughts, Words and Actions
The One Thing Everyone is Missing
+ Custom topics around self empowerment, leadership and inspiration
Fees and Engagement
As well as locally and Australia wide speaking, Lori is available worldwide where travel and accommodation costs out of Australia are covered. With appropriate notice she is also available for international workshops, workshop cruises as a keynote speaker or for corporate conferences.
Her fees represent the value of her personal time engaging and connecting with your audience to inspire them to new levels of possibility for any area of their lives. Costs relate to the number of participants and overheads and can be discussed in a free consultation. Contact her personally for more information.
Past Speaking Engagements
Living by Design Gold Coast "How to Think by Design"
RiverLife Brisbane Management Team Training
P&O Cruise Guest Speaker, 14 Day South Pacific Cruise:
"7 Steps to Your Dream Life"
"The Power of Everyday Words to Change Your Life"
"Starting a New Season of Life"
"Out of Beliefs and Into Possibilities
P&O Cruise Featured Presenter, 3-day Lifestyle (Sydney):
"The Attitude of Gratitude"
"SPEED Manifesting Your Dream Life"
Mum's Chatterbox Network, Gold Coast Australia:
"Out of Beliefs and Into Possibilities"
New Thought Centre, Gold Coast, Australia:
"The Lie in Beliefs"
Logan's Women's Retreat, Gold Coast Hinterland, Australia:
"SPEED Manifesting"
Logan Women workshop, Brisbane, Australia:
"Business Beyond Beliefs"
International Women's Day Logan Women Community Centre
Gold Coast Mastermind Group Gratitude Retreat
Gold Coast Women's Club, Gold Coast, Australia
Animal Action Day, Gold Coast Australia
SWAP Brisbane, Australia
LifeLine Broadbeach, Australia
SWAP Christchurch, New Zealand
Feng Shui First Steps National Conference, Southport, Australia
Abundance Workshop, Gold Coast, Australia
Rare Birds Womens' Network, Christchurch, New Zealand
Contact:
mobile +61 405 007 977
[contact-form-7 id="3208″ title="Contact form 1″]