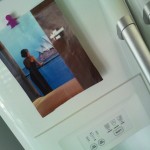 I promote and strongly recommend that you do a VisionBoard for your year or season's intentions. I have one inside my diaryplanner, and displayed in my office, where I spend the most time.
Something very special just happened yesterday from this visionboard cutout. It was up for the last couple of months. Suddenly, I got a call out of the blue to offer a guest speaker cruise! In 3 weeks my husband and I are flying to Sydney to cruise and speak at a 3 day lifestyle cruising seminar!! Thankyou Roseline Deleu for recommending me!!! #speedmanifestingWorks!
And when will you be taking time to create a VisionBoard for yourself? Soon?
Abundant blessings,
Lori