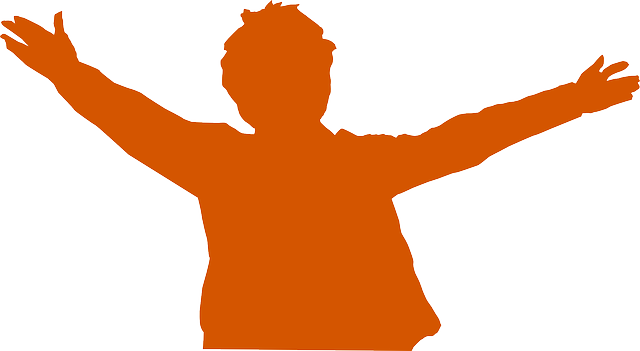 People hire personal trainers to get their body fit.
You can hire a trainer for your thinking.
That's what Lori Mitchell does with her clients.
She shows them how to think themselves toward their dreams.
---
If…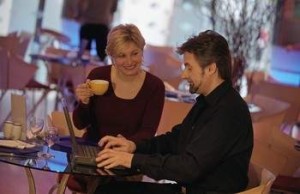 You are ready to make a change
You are committed to turning your life around
You are going to do the work
You are willing to apply another way
You are ready to be thankful
You are disciplined
Then read on…
---
All of Lori's coaching clients begin
because they are stuck in a continuous loop of
"I don't have enough."
This signals that new decisions are ready to be made.
It may be your pruning season.
It may be liquidation time.
Or, it may be time to focus on increase.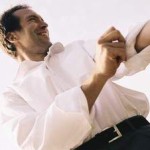 When you can face your feelings of embarrassment, shame or self-criticism about money, you can get past the situation.
STOP focusing on the reasons you don't achieve.
START asking "how can I …" and get started.  
---
Lori Mitchell's coaching takes you through a process of:
1. recognizing your limiting thought patterns from current circumstances
2. finding the vibration that is blocking your flow of success with money
3. using guided tools to release the blocks
 In addition, Lori teaches you a strategy of weekly wealth that stops the cycle of boom and bust and gets you focused on steady income, building your cashflow and being a good steward of your growing wealth.
You will learn about your Winner's Image, your values and your beliefs.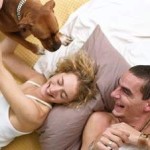 You will also learn a technique to separate your money issues from your Soul's journey so that you can boldly move forward and face any future circumstances with more freedom and certainty.
You will feel more aware, more empowered and more in control of your actions.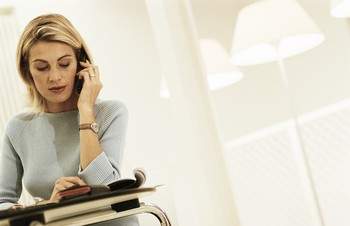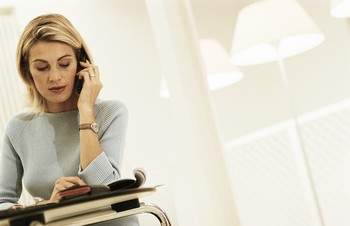 If you are committed to beginning your new life now your next step is to get started and schedule your first session, a personal goal setting session. At the end of this session you will feel inspired, renewed and re-energized. Together we will uncover your challenges and uncover those factors holding you back so you can take powerful action and speed up the results in your life immediately.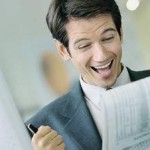 (AU$198 weekly or $2160 in one payment)
---
Lori Mitchell is a businesswoman who has run the national division of Computerland NZ, her own computer supplies business successfully, and finally moved into Personal Development to help people move past their LIMITS so they can
live their dreams and love their lives.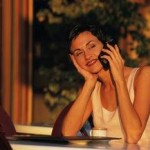 She is an exclusive U.S. certified Success Coach and has personally been trained by a Master Coach who was Anthony Robbins producer for 8 years. Lori Mitchell's fast manifesting method plus her knowledge and intuition guides you through your barriers and blocks to freedom and tangible results.
What would this level of coaching be worth to you to get laser focused, incredible one on one time with the creator of the SPEED Manifesting(tm) method, using the best material available for fast results? What would you pay to once and for all, break through your limiting beliefs? It will be delivered on a private, scheduled phone call over 12 weeks with a simple but powerful format of personal exercises and homeplay (homework) to propel you into results driven actions. You will also have telephone and email support to ask questions during the week. Now, you have the opportunity to learn how Life really works. Your next step is yours alone to decide. But when you truly decide that, from now on your life is going to be different; there will be no stopping you!
You will gain clarity on how to close the gaps between what you want and the results you are currently getting.
You will know how asking new and better questions begins to elicit new and better results.
You will get new insights into what stops you from getting what you want.
You will learn a process to eliminate the obstacles in your way.
You will get options on HOW to keep motivated and moving in the direction of your dreams.
You will understand patterns of beliefs, behavior and results.
You will get results faster and with more fun!
IMPORTANT!
Next Step:
Click to schedule first phone Strategy Session
mobile: +61 405 007 977
skype: lori_mitchell
email: lori.mitchell at speedmanifesting.com
Lori's Time
(Brisbane Australia)
GMT +10

Once you have been determined as one of the 5 clients Lori takes personally during the year, you will be accepted into the program and your new life begins!
AU$198 per week over 12 weeks
Just one great idea to increase your income can give you more than this value. This program has a personal 100% satisfaction guarantee.  
---
Coaching Testimonials: "Hi Lori, Great things have been happening and manifesting for me since we last spoke. A new client of mine followed me into a shop and asked if I had found the appropriate rental property to move to as we had a conversation about this when I cut her hair. She called me that night and her and her husband offered my mother, my young daughter and me their family homestead acreage property at a rental price we could afford. We went to see it and left to think about it as I felt that something wasn't quite right. By the end of the week they called me back and said they changed their mind, but would we consider renting their investment property. It is in a beautiful area of the city, more convenient and it is a large spacious house completely new inside, with dual living and a pool, and they would keep the grounds and pool for us and at the same rental price they offered before. This property is worth so much and it is exactly what I love as in style of home and God has again brought through me what I have asked for. We are all very excited and feel very blessed and grateful and rich in every way." ~ Tricia
---
  "I'm feeling much better thanks to the conversation with you and putting things into perspective. Thanks for your contact Lori. I really appreciate it and you have helped significantly already!! All the best, David"
---
"Hi Lori, Just wanted to send you a wee note to say thank you so very much for a wonderful session yesterday, I really enjoyed it so much and got a lot out of it. You have such a wonderful energy about you and you're such an inspiration – thank you for all that you do. Best wishes, Corinne"   
Coaching client A. is a multi-millionaire property investor who was struggling to achieve his next level of dreams; his legacy to serve people in experiencing a total well-being retreat. He began working with Lori and initially the process was steady but final results were still elusive. Because of the shared commitment of him and his coach, together they got to the tool he needed to speed everything up. Within two weeks of watching his personalized manifesting movie he was in negotiations with the perfect property and his family goals are coming true (seemingly) out of the blue. He is in flow and every effort he makes is coming back to him. He has clarity and decisions are now easy about what to do next. His stalemate is over and things are working out in perfect order.
Coaching client B. was made redundant from a corporate role. During his first 12 weeks of coaching he got clear on his purpose and values and began to take actions toward his bigger vision in life. He realized that he wanted to continually learn and grow and teach others how to learn and grow. He wanted to learn NLP and negotiated for the funding to take an NLP mastery course. Before his coaching with Lori he would have said "I cannot afford it", but he found the courage to ask, and he began to receive. He also shifted his beliefs around love and immediately met and married in only a few months. He came back to begin his +12 monthly sessions and when he received his manifesting movie his still struggling financial situation took a 360 degree turnaround within a few weeks. He had employment offers from two high level coaching companies and he says "all my dreams are coming true".
Coaching client C. had read the SPEED Manifesting book in depth and completed all the exercises at the end of each chapter. She had put this to fantastic results in her personal life, but had gotten stuck in fear over her huge goals once she applied for a research grant. She began to worry constantly about money and whether or not she would get the $200,000 grant. She almost could not function. Then she started a 4 week mini coaching program and received immediate results in being able to focus on other actions, appreciate what she had as she waited several months for the decision. She also began to have other inspirations to apply for more grants in the meantime. All this, after only 2 sessions and she felt more on purpose and actually slept better. Coaching client D. was struggling financially and felt trapped because he wanted to leave Australia and go back to Europe for the inspiration to write the novel that he knows is within him. It had already taken him 9 months longer than he thought and he still did not have the airfare or living expenses to settle there. He began his coaching with Lori and received his personalized manifesting movie soon after. Within a few weeks he boldly chose a flight date and paid his deposit on the one way airfare and he got a great price. He got a full time temporary job which he knew would provide most of the funding for the balance and some living expenses. He got new inspirations and took action to attract extra English tuition students before he goes, and he received two students immediately. These inspirations also can be used to attract students in Europe wherever he travels or settles so he is gaining faith that he will find the way to be comfortable while there. Before he was always focusing on how it was in the past (the last time he was over there), what he still needed to get (or what he didn't have). He began to turn around to appreciate how far he has come and how much he does have. Funny how the Universe intercedes for the best possible results if we trust. He changed his flight date and saved $100 by doing that. He has now finished his manuscript with all the inspiration he needed, and is continuing to travel all over Europe researching and writing his novel.
---
Listen to what coaching clients say:
"Lori, I so appreciate your time, enthusiasm, energy, positive feedback and encouragement. 
It means the world to me and makes such a difference. 
This is like living in a different world when we are working/walking/playing on this plane." ~Wayne
---
"Thank you again for being my coach, I possibly cannot thank you enough and also please know that within my heart I have a tremendous amount of respect for you." ~MS
---